The benefits
The background
The Woolmark Company is the global authority on wool. The Woolmark logo is one of the world's most recognized and respected brands, assuring the highest quality and pioneering excellence from farm to finished product. In early 2018, together with top sports brand adidas, they launched a design competition focusing on the development of innovative products for the sports and performance industry.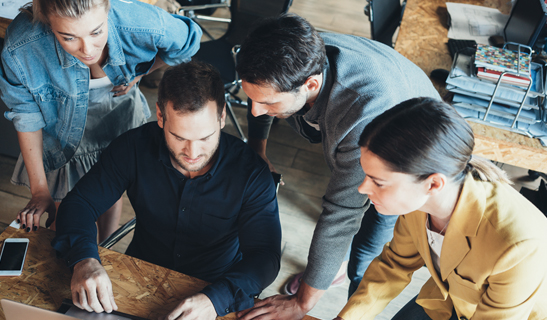 The Woolmark Performance Challenge (WPC) is an annual competition, which opened for students in Europe and North America in January 2018. Now in its second iteration, the competition has expanded globally. It provides an opportunity to develop innovative new product applications within the sports and performance market, by applying the science and performance benefits of Australian Merino wool.
More than 500 students from 58 universities across Europe and North America registered to take part in the 2018 challenge. As of January 2019, 84 universities are on board for the second edition, with student submissions closing on 24th May 2019.
Why They Decided to Use Webinars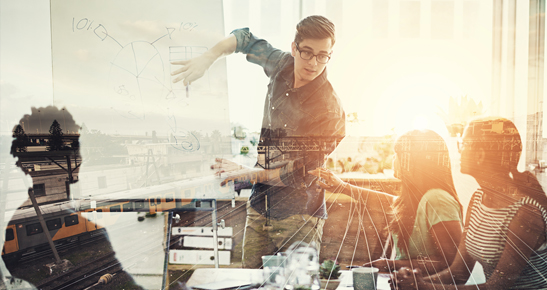 To support students in developing their WPC submission, The Woolmark Company decided to provide educational resources for knowledge and inspiration. However, as the WPC is a global challenge, it would be incredibly difficult to visit all universities to provide similar seminars in person. In order to reach the participants scattered across the globe, the team decided to make use of webinars.
I had attended some webinars using ClickMeeting myself and was inspired by the platform and how it could help us reach our international audiences – says Salina Janzan, the project's Global Project Manager. – Running webinars allows us to host many regions at once and offer the same educational resources to all participants.
The WPC team ran six webinars last year, presented by industry experts, on topics such as "Blue Sky Thinking in Textiles and Apparel", "Sustainability in the Supply Chain," and "The Performance Consumer."
Similarly, in the case of an international team and the judging panel, it would be rather costly to bring everyone together whenever collaborative discussions were needed. Using ClickMeeting's platform as a virtual meeting room proved to be an excellent solution.
Salina Janzan says:
The ability to see everyone, to be able to pull up presentations, share screens and so forth has met all of our requirements. It's far superior to a conference call or sending emails back and forth.
It's great to see the conversations that develop, and we welcome the international perspectives – adds Salina Janzan. – The participants don't often get to interact with students from other universities, so it's great that we can offer a platform for this.
The advantages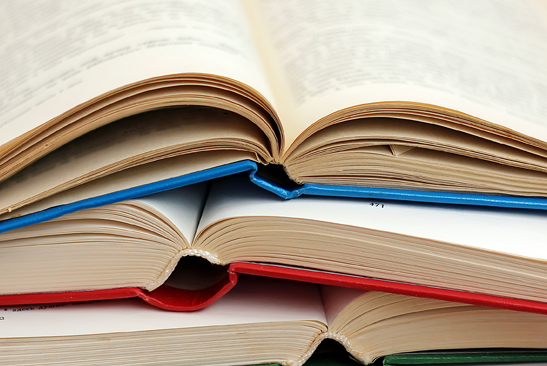 According to the WPC team, what makes webinars stand out among other communication channels, is their potential for engagement. They have used the webinars as the main avenue for students to ask questions and get information about the submission. In this way, the whole process was more manageable for the company, and at the same time more personal for the students.
ClickMeeting boasts one of the strongest portfolios of features among similar webinar solutions on the market. Apart from branded webinar rooms and customized invitations, it also supports webinar recording and storage.
Salina Janzan says:
The recording function has been excellent for us, both for the long-life content generation and accommodating all times zones and schedules. Students who were not able to participate in our webinar sessions could just as well catch up later.
The ability to prepare the webinar in advance was very helpful as well. The WPC team could make sure all the speakers were ready and felt comfortable that all of their content was uploaded.
The future
The Woolmark Company and adidas are planning to run at least five new webinar sessions this year.
Salina Janzan says:
It's beneficial to have this long-life content created year-to-year, so it's not just a one-off event. The new sessions will build on already existing topics and introduce some new discussions.
In addition to the WPC, The Woolmark Company is now also using ClickMeeting to enhance the education program of another of their global campaigns: International Woolmark Prize. This will involve running webinars for the finalists of this prestigious fashion prize, too.
Conclusion
Based on their experience and the Woolmark Performance Challenge success, The Woolmark Company would not only incorporate ClickMeeting in their further activities but also recommend it to other companies.
As Salina Janzan sums up:
ClickMeeting Platform is extremely intuitive and straight-forward to use which is ideal when you're working with international speakers and attendees. It works perfectly for our needs.