The Client:
The reason for using the ClickMeeting webinar platform:
On-boarding new users of AI chatbot platform during a 30-day free trial period.
The benefits:
About Clustaar
Clustaar is a Parisian startup that built a platform aimed at automating customer relations. It allows companies to develop intelligent chatbots to answer clients' questions or transfer them to the appropriate person, if necessary.
Clustaar is a SaaS platform developed using proprietary technology. They focus on providing an effective onboarding period for its new users. The bot builder has a 30-day free trial period.
Nicolas Chollet explains:
It means that we have 30 days to make sure that our users use the platform, discover the features and get their questions answered. Webinars are a great way to do that.
Our mission is to help companies provide more efficient customer support, even after hours, when your support team is away – says Nicolas Chollet, the CEO at Clustaar. – Clustaar is a chatbot platform answering every identified recurring question from your customers, instantaneously, 24/7.
The right choice
Having had a positive experience with participation in webinars through the years, Clustaar decided to use a webinar software to host training sessions for their customers.
They chose ClickMeeting, another Software-as-a-Service platform, which allows for online meetings, presentations, lectures and collaborations and enables participants to log in from any online connection in the world.
In order to reach as many users as possible, we organize free training webinars in English, French, and Spanish every week – says Chollet. – We show the basic features of the platform and explain the main concepts. We can also collect direct feedback from our users and show them that we care about them. It is a clear differentiation from our competitors.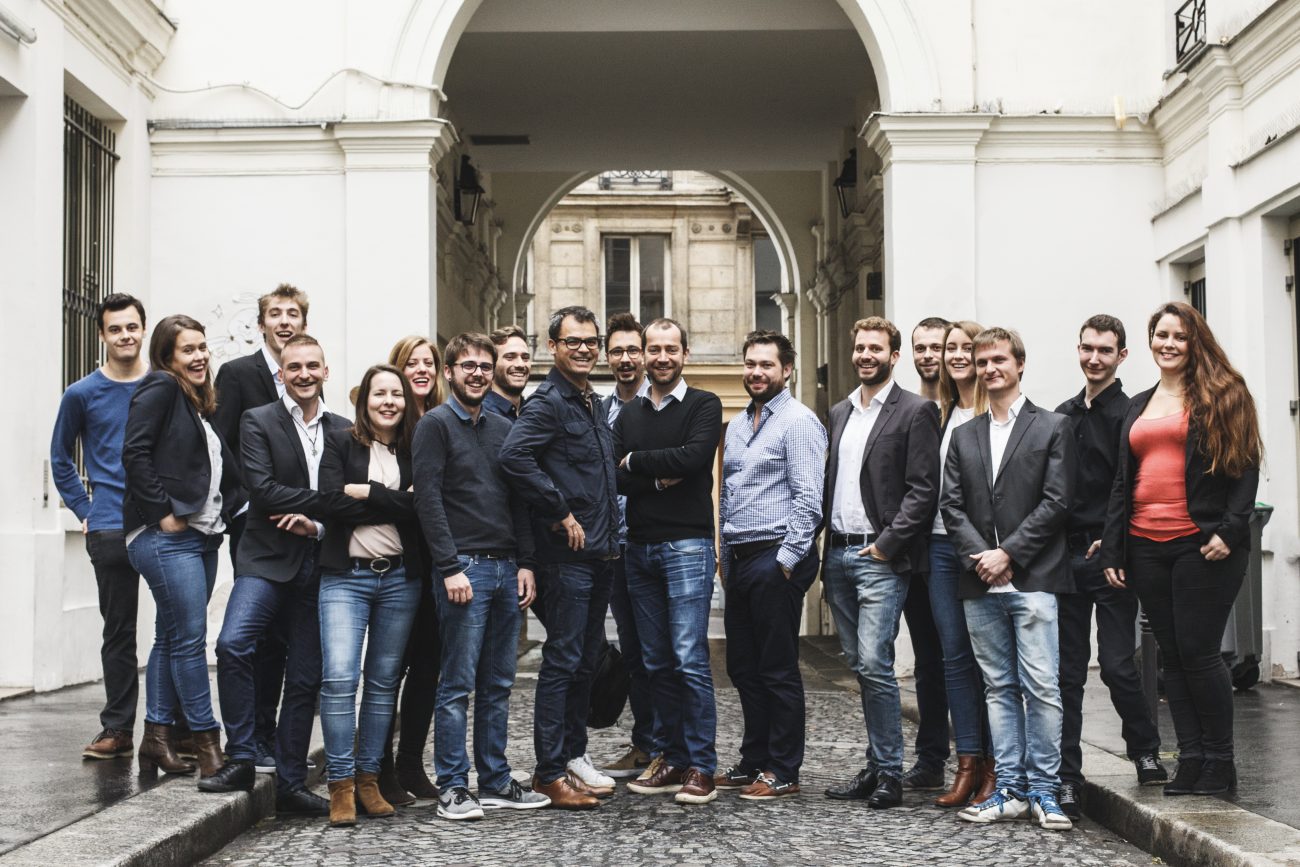 A useful solution
Clustaar's main audience is new users of the platform, the ones who need help with bot-building. However, the company also offers webinars to prospective customers who want an overview of the Clustaar platform before they create an account. Although there are some issues with managing the time difference (the customers come from Europe, Asia as well as the U.S.), the main benefit of ClickMeeting webinar tool is surely the ability to host training sessions for people all around the world, at a very limited cost.
Clustaar is very happy with the choice they made. The ClickMeeting platform is one of the easiest-to-use webinar interfaces on the market, with many flexible customization options. It boasts a full set of advanced webinar features, such as a registration page, subaccounts, audio modes, and attendee statistics. For Clustaar's purposes, some of the most useful features before a webinar are auto-reminders and emails sent to registered participants. Once an attendee has registered, he or she receives an automated email with the date, time, and webinar topic. This way, Clustaar can increase its webinar audience and make sure the registrants attend.
During a webinar, Clustaar can effectively build its audience engagement by using screen sharing, as well as boost interaction and understanding thanks to moderated Q&A and private chat. They also use the recording feature to save webinars and upload them to YouTube.
The feedback
As Nicolas Chollet sums it up,
ClickMeeting is a great tool to organize periodic events and talk to a large audience for a reduced cost.
The feedback Clustaar receives from its webinar attendees is always very positive, and the company is highly satisfied with the intuitive ClickMeeting platform that requires no installation and works on all devices and operating systems. When Clustaar experienced problems with its own hardware and had to exchange poorly working microphones and cameras for better equipment, it integrated perfectly with the ClickMeeting platform, delivering the audience a compelling webinar experience.