Customer needed to:
The numbers
When you think of global fast food chains, SUBWAY is one of the top three players that immediately come to mind. The American fast-food restaurant franchise specializes in making submarine sandwiches, popularly called subs, and salads. Currently, the SUBWAY brand has more than 44,000 locations around the world.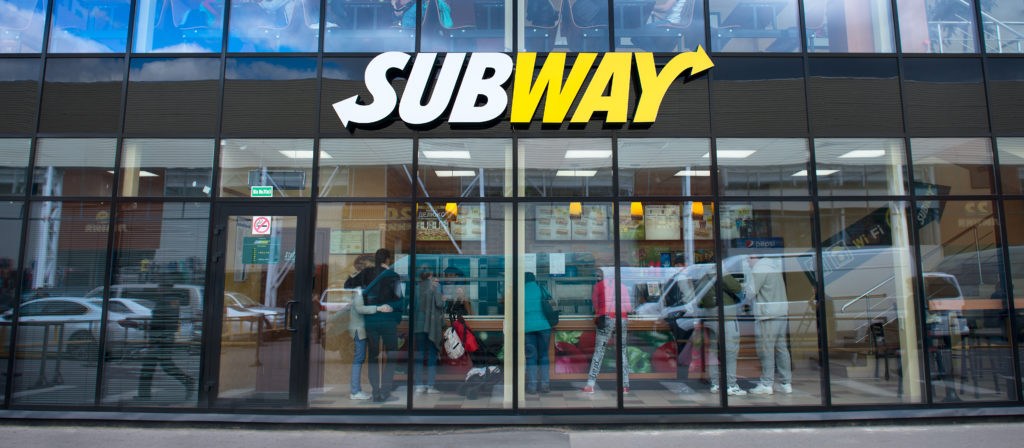 The SUBWAY chain entered the Russian market in 2004, with the re-opening of its restaurant in St. Petersburg; (the first restaurant opened in 1994.) Currently, Russia is the second largest market in Europe in the total number of SUBWAY restaurants. As of today, 300 franchisees operate under the SUBWAY brand, with more than 670 restaurants in 130 Russian cities and towns.
The mission
The concept is to keep the franchisee investment low and the operation simple – and offer customers great tasting food. A high level of training and support is available to franchisees and their staff, regardless of how long they've been involved in the business. In addition to face-to-face training, the brand also runs a well-established online training program.
Dmitry Bolotov, Digital Marketing Manager, says:
At SUBWAY Russia, we're selling the fast-food franchise concept, and our mission is to educate our customers – established clients and new business people who are just starting their first fast food business.
ClickMeeting effectiveness
To promote franchise business opportunities, SUBWAY Russia uses various communication channels: AdWords, social media, website activities and email marketing. These work perfectly for catching the attention of potential customers. But how to make them stick with the brand?
Webinars help us position our company as an expert in the fast food franchising business and attract new potential customers, says Dmitry Bolotov. The audiences interested in our webinars are mainly new business people who are thinking of starting a fast food business.
The answer is webinars. Hosting webinars makes it possible to engage with customers regularly. Webinars help establish the brand as an authority in its industry and make the business stand out from its competition.
Thanks to ClickMeeting's great educational tools (such as video tutorials) and excellent customer service, implementation was fast and easy. Custom webinar branding helps SUBWAY Russia win customer trust, while analytical tools provide a deeper understanding of what works and what doesn't work in webinar presentations.
Audience engagement
Of course, in a geographically vast and diversified country such as Russia, some challenges appear in organizing online events for the target audience. Russia covers six time zones, and sometimes it is difficult to find a webinar time to suit all the participants – especially those from Siberia and the Russian Far East.
ClickMeeting works for us as a perfect webinar platform that allows us to communicate with our clients the best possible way, concludes Dmitry Bolotov. Would we recommend your platform to other businesses with similar needs? Absolutely yes!
However, when the webinar is delivered, it is difficult to find a person who isn't satisfied with its results. Webinar presenters and attendees appreciate the ClickMeeting platform for its usability and its well-structured and intuitive user interface. Presenters find ClickMeeting software smart and easy to apply, so delivering a presentation creates no technical obstacles. Attendees enjoy particular features, such as webinar recordings that enable them to analyze the webinar content – even if they didn't make it to the event.
ClickMeeting facilitated:
Feeling inspired by this story? You can start creating your own, using our webinar platform. Create a free account and start today!