Studio Panika
Thinking of fundraising as a way to drum up your business? Looking for a solution to attract investors to your startup? Then it's time to get inspired! Take a closer look at how Studio Panika used online meetings to drive people to invest money in an impressive movie production studio. [SPOILER ALERT: They managed to convince 90% of their meetings' attendees to become shareholders.]
Although pitching angel investors has become a way of the samurai for entrepreneurs worldwide, it's not something you can take for granted.
As you know, it all starts with an outstanding product. But since you own one, you need to build a social media community around it and create a communication strategy to reach out to potential investors. Especially if you don't want to limit yourself to meet venture capitalists in person.
Studio Filmowe Panika had an appetite for raising capital from people scattered all over the country.
Watch our video case study to see how they achieved this goal with online business meetings.
The customer:
Studio Filmowe Panika is the largest, independent movie production studio located on the Polish coast. With an impressive, 300 m2soundstage, top video hardware and postproduction software as well as professional dressing rooms, they are fully equipped to produce high-quality video materials for:
TV and Internet commercials;
Movies;
Music video clips, and more!
Studio Panika's reason for using the ClickMeeting webinar platform:
Maximizing the effects of their fundraising campaign;
Spreading their business idea through online business meetings;
Running series of video conferencing events to showcase their studio's premises to potential investors.
The benefits:
How to attract investors?
Studio Panika's fundraising campaign caught our attention on social media. We already knew the quality of this video production company and the unique character of their premises.
Hence, we quickly recognized their idea to raise money from selling the shares as an excellent solution for accelerating their business.
But to make the idea come true, they needed to implement some online tools in their game plan. We couldn't be happier when we discovered that Studio Panika employed online meetings in the process.
And when it turned out that ClickMeeting is their software of choice, to help them accomplish their fundraising goal, it was an early Christmas for us!
From a movie passion to a joint-stock company
From the moment we set our feet in Studio Panika, we understood where the fundraising success came from. We could see with our own eyes what have attracted over nine hundred people to invest money in this company.
Apart from the spacious soundstage where all the video shootings, events, and concerts take place, Studio Panika wows with its interiors.
If you were a movie freak, you would be hyperventilating there because of the excitement. Cinematic posters and large movie captions are staring at you from every wall.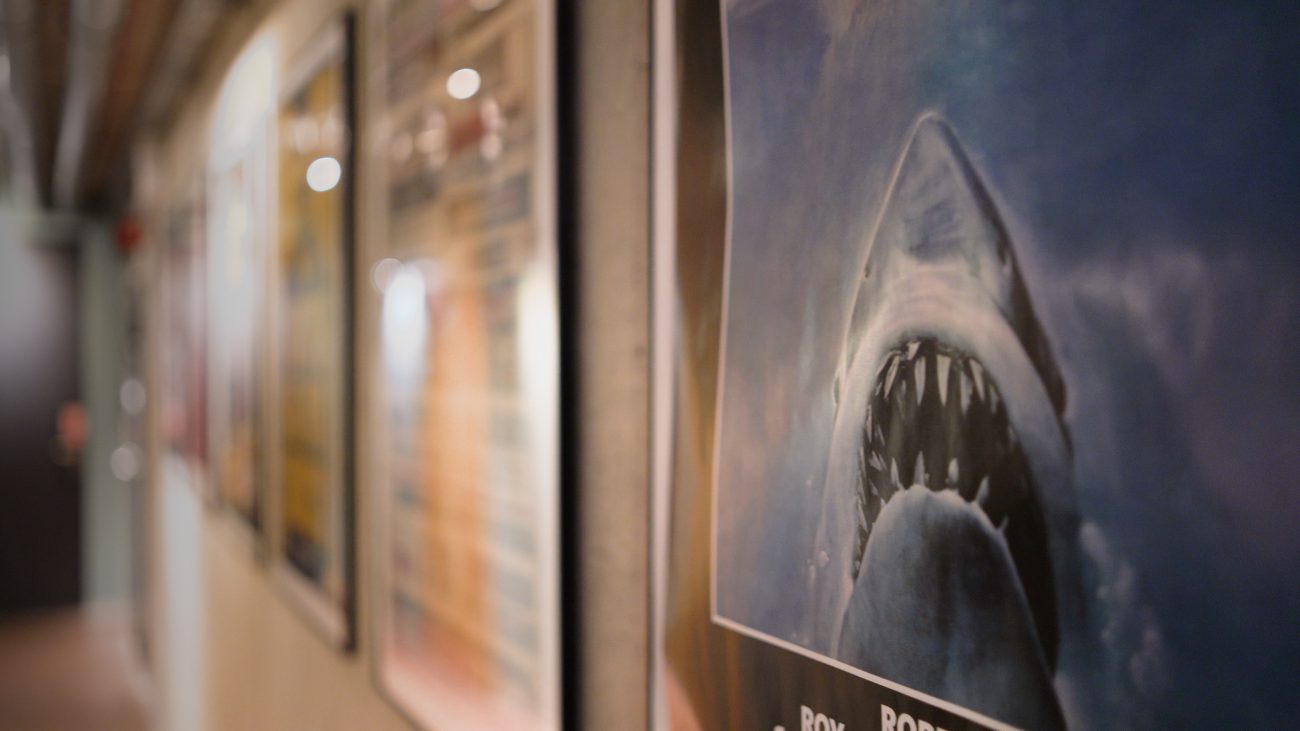 But it only gets better – Han Solo in carbonite in 3D, a shark's head from iconic Jaws movie, or an E.T. figure standing in the hallway! This place is a paradise for Hollywood addicts!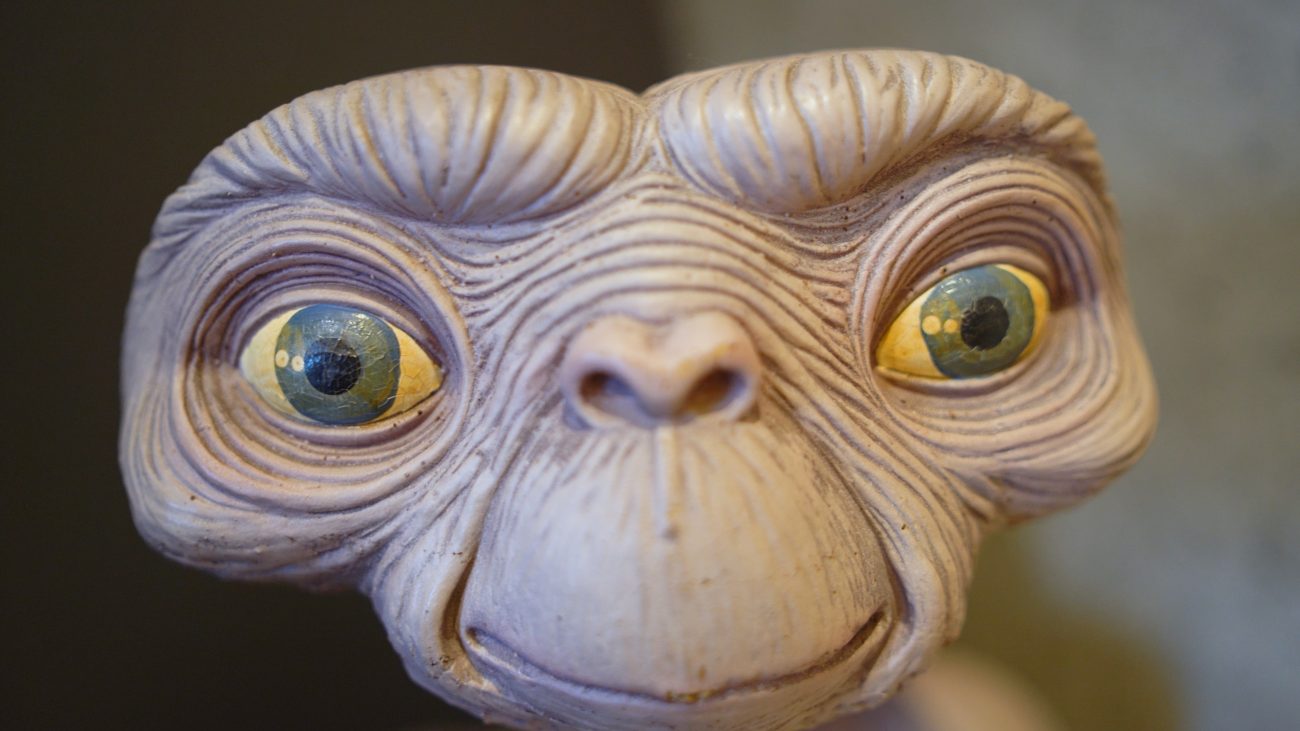 The overall impression comes down to a professional movie company with an impressive studio where every tiny detail makes sense.
After a few years on the market, their CEO, Oskar Kaszyński, decided to take his venture to a higher level:
Recently a large milestone happened in my company. I have transformed into a joint-stock company and started to sell our shares.
From face-to-face meetings to web conferencing
Their share-selling campaign lasted three months and ended with an outstanding result of 949 investors who signed up to accelerate Studio Panika's growth and its creative projects.
As Oskar Kaszyński told us in their cozy kitchen taken from the American 50':
I had a lot of traditional, face-to-face meetings, but I couldn't meet with all of them personally because they were located all around Poland and around the world. That's how I discovered ClickMeeting and started to make business meetings with my potential investors online.
The plan was to organize a set of online events to tell people about the studio's business model and plans for expansion to foreign markets.
Online business meetings not only were delivering an easy way to reach angel investors regardless of their location but also allowed Oskar to walk his audience through every corner of the studio. Moreover, he made the most of ClickMeeting's presentation feature to power up his meetings with relevant insight about his company.
Let's give it to Oskar again:
Those webinars were dedicated strictly to people who wanted to invest money in some kind of business. They wanted to find out if investing their money in my company is a good idea and is safe.
Welcome to the age of mobile: how to pitch investors on the move?
What I love about ClickMeeting is how fast and easy it is. You don't need to download any software to your computer or mobile phone. You just go to the website and go through.
Here's another challenge that you need to face when you think of meeting your investors online. We're living in the golden age of mobile where giants, such as Google, have redefined their algorithms to put mobile devices in favor.
What does it mean in terms of running webinars and online business meetings? Well, since professionals are on the move most of the time, they most likely consume content through their mobile devices.
Therefore, your webinar hosting platform needs to deliver a mobile-friendly, no-install solution.
Oskar Kaszyński sees it as ClickMeeting's significant advantage. For him and his audience, it was incredibly easy to join the room and start their conversation:
But it's not only about the comfort of your audience. What if you were on the go but in the middle of your share-selling campaign?
Meetings hosted from a car and…
Despite running his campaign, he couldn't let go of other responsibilities and projects concerning his studio. And those involved traveling to different parts of the country.
What happens when you have your online events scheduled and have to hit the road?
I had to run a webinar from my car twice. I put the computer in the back seat, and had a live conversation with my investors while I was away in a different city.
But what about the holidays? Do they have to interfere with pitching investors? Well, not for Oskar:
The other situation took place during my holiday. I scheduled the webinar and sat in my camper which looked just like my studio. I hung some curtains behind my head and talked with my investors as if I was in my office. I was actually sitting in the middle of a beach in Portugal.
An outstanding success
One of the most valuable advantages webinars and online business meetings bring to the table is the direct feedback you can receive from your target audience, in real-time.
In Studio Panika's case, the feedback wasn't all about a positive reception of Oskar's performance as a meeting host:
The most important feedback I received was invested money that appeared on my account right after a webinar on ClickMeeting.
Of course, both Oskar and we are reasonable, and we know that the secret behind his success was about the product, but online business meetings have helped him to get there:
People have invested money because they believed in my business, but thanks to ClickMeeting I had an opportunity to provide them all the information that led to this investment.
Let's talk about the numbers
In terms of any digital campaign, managers pay great attention to KPIs (Key Performance Indicators). For running webinars, we can point out a few:
The number of people who registered to an event;
How many people attended an event;
The conversion rate – the percentage of webinar attendees who converted into customers after the event.
For Studio Panika, the last KPI will knock everybody's socks off:
The online business meetings, that I have done, were very successful. I would assume that almost 90% of people who were on the other side of the screen have invested money into my business.
Would Studio Panika recommend ClickMeeting?
Like in the classic Hollywood movie, the entire share-selling campaign had a happy ending.
We've got emotional:
Before starting my stock-sharing campaign, I have never organized online meetings through a webinar platform. But after the campaign was over, I thought to myself – yeah, that's a pity those online events are over, I will miss doing that – Oskar admits.
Would Studio Panika's CEO recommend using ClickMeeting for pitching investors online?
Sure, I would recommend ClickMeeting as the easiest way I have discovered to be in contact with a large number of people at the same time.
Your turn
Time to wrap it up. Studio Panika has put online business meetings to action to attract and convince venture capitalists to invest money in the company's shares.
Around 90% of their attendees converted into shareholders, which is quite a benchmark!
Are you ready to start pitching your product to investors through an easy-to-use and mobile-friendly webinar platform? Take ClickMeeting on a free 30-day test drive and put your fundraising campaign into play!